Images of Calrad Hardware & xLobby Systems

This area will be for xLobby users and Installers to show off there systems or installations as well as what they are doing with Calrad & xLobby hardware and xLobby software. Anyone interested in sending me images of there job with details on the installation, please E-Mail me directly so I can post them here. E-Mail: wesblack@calrad.com

Company: Custom Castle

Installer: Samson Lov

Installation: Installed in a home in excess of 10,00 sq. ft., 4 xLobby clients, 1 xLobby server. Multi-Room audio distribution with xLobby and russound, WACI IP control system, (2) 8 x 8 Component Video Matrix Switchers for multi-zone video distribution for (4) xLobby clients and (4) Satellite Receivers. The xLobby client chassis are not the typical xLobby units but cases the installer wanted to use for this installation, the xLobby server is shown as we sell it, with hot swappable drives, removable from the front with each drive having its own digital readout for temperature, hours of use, fan status.

One of three racks in the complete system, 2 of the midatlantic racks are on wheels and can move as needed.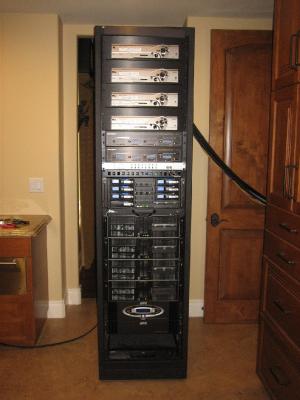 Shown with 1-3/4" pull out style drawer with 15" monitor, keyboard and mouse for service and maintenance.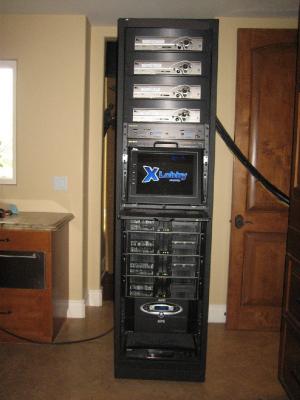 Calrad single Cat5e HDTV active Transmitter Balun distribution system for sending content out to all the displays in the system.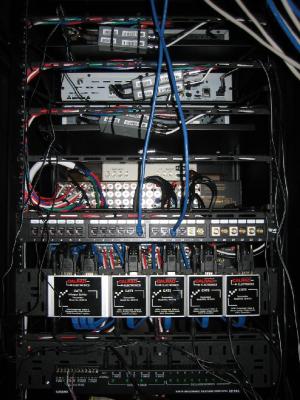 Additional Custom Castle Installations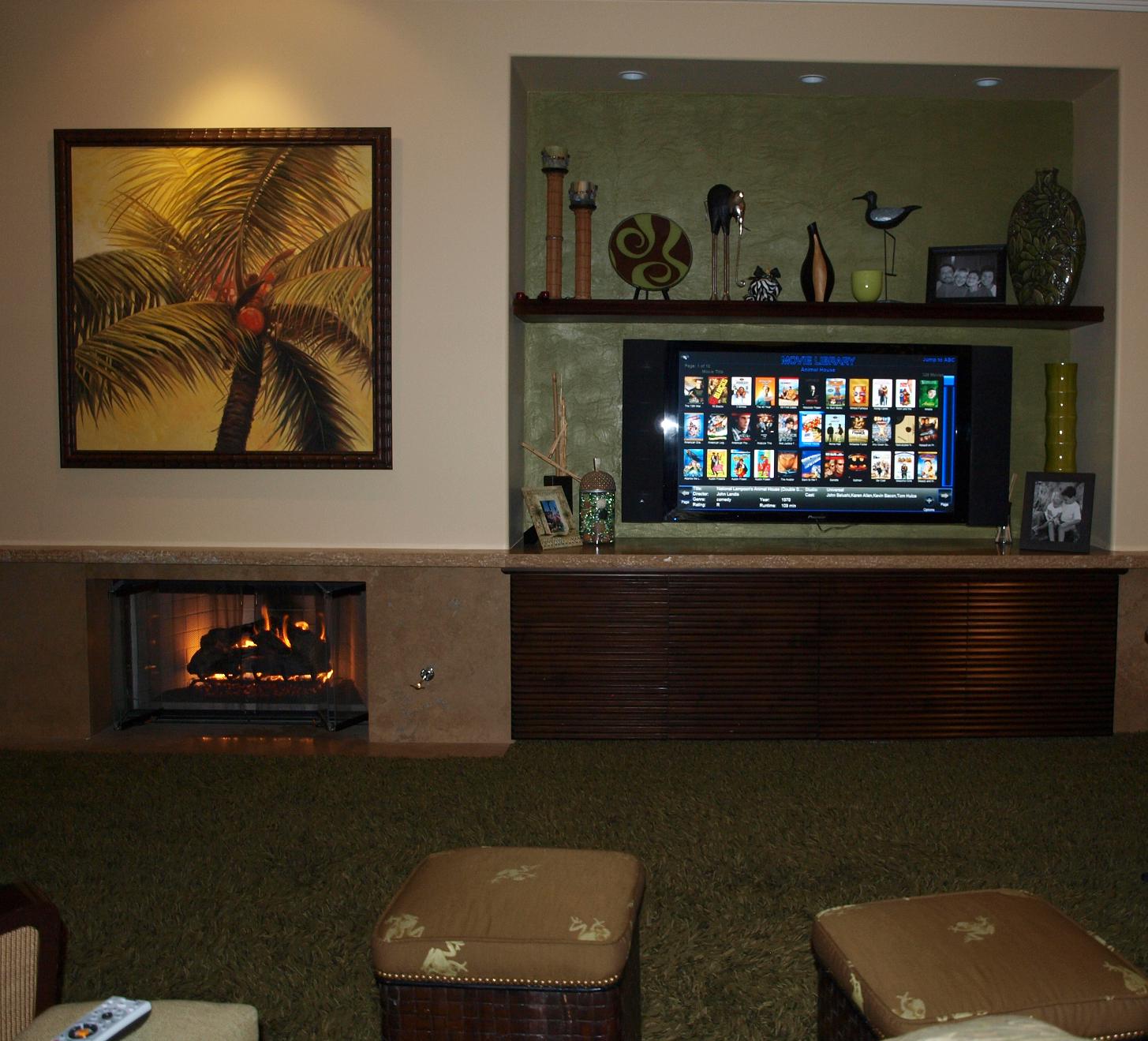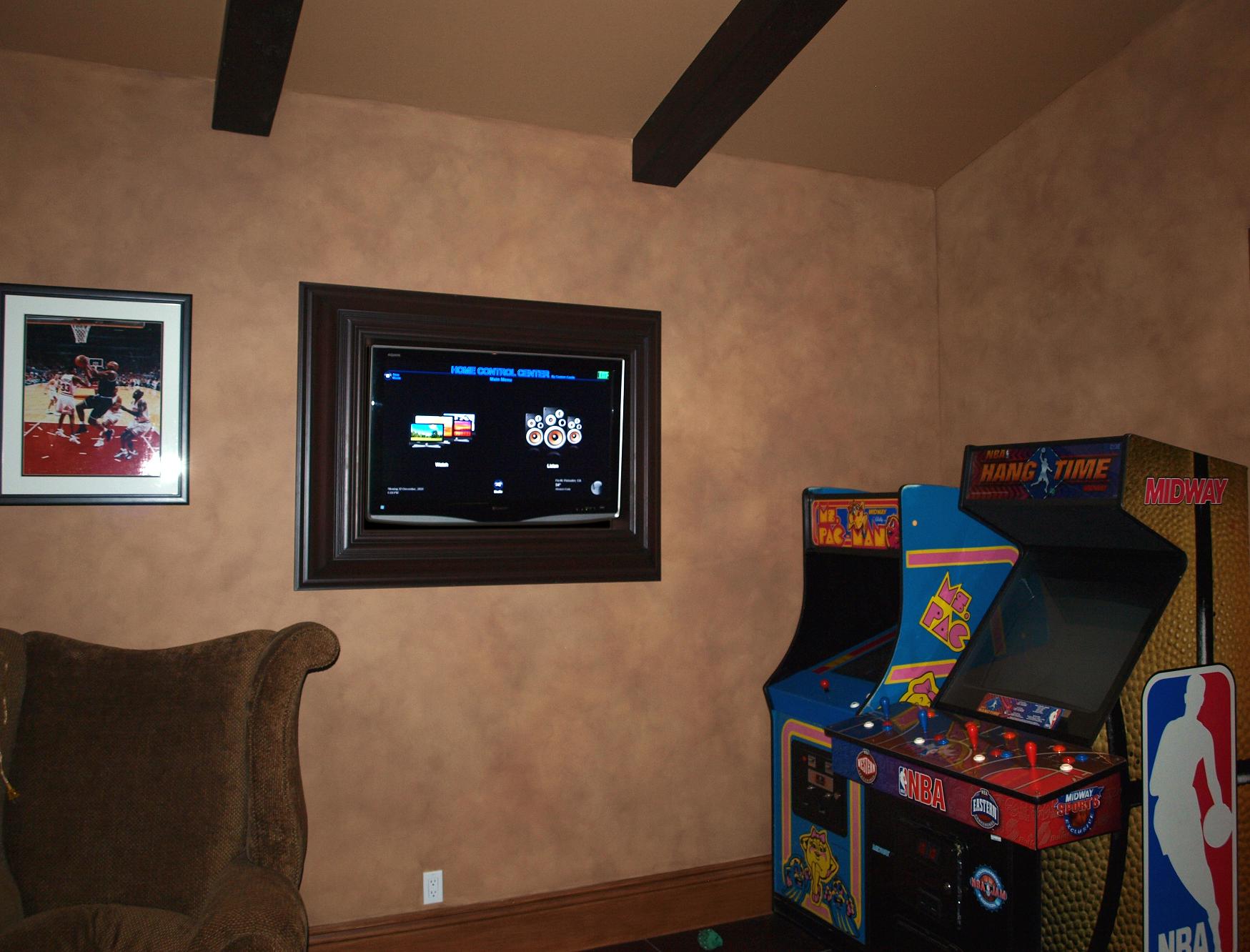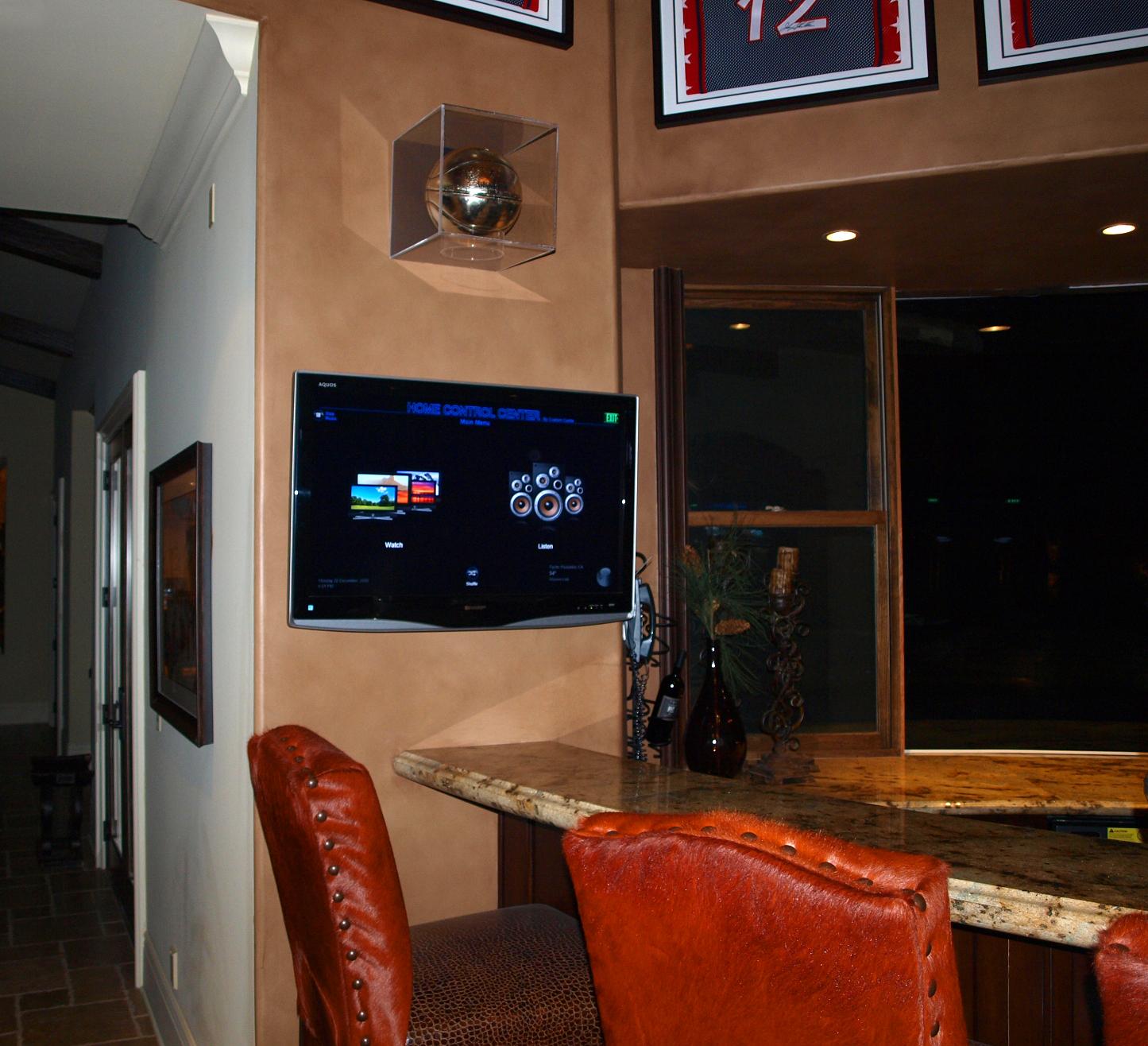 Misc Picures of xLobby Home theater Installations

Hidden Motorized Calrad 10.4" touch screen for complete home theater control.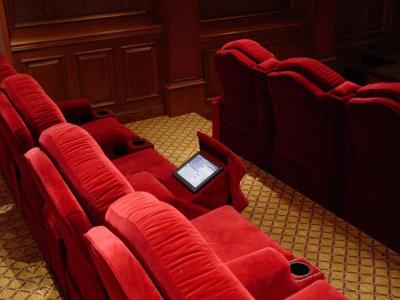 Close-up View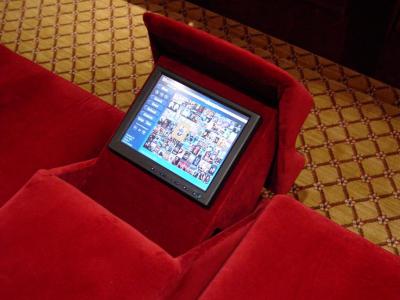 xLobby Server Images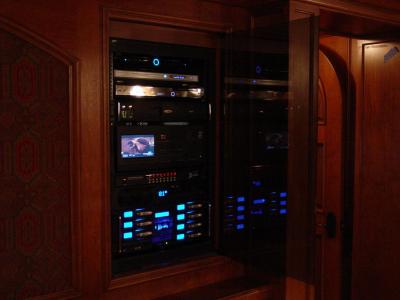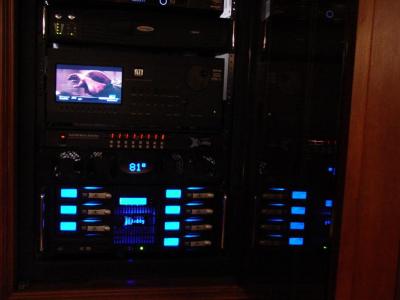 Samsung Wireless Q1 Tablet running xLobby used to command the xLobby control interface.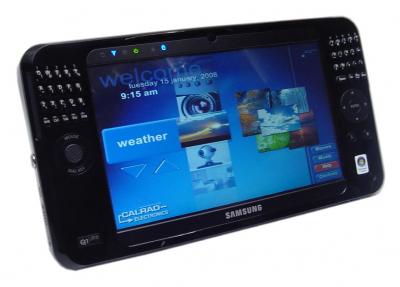 Company: Kandel Media Group

Installation: Installation of several pieces of Audio-Video equipment and a single client xLobby system displayed on a 50" plasma located in the living room with a full 5.1 surround sound system.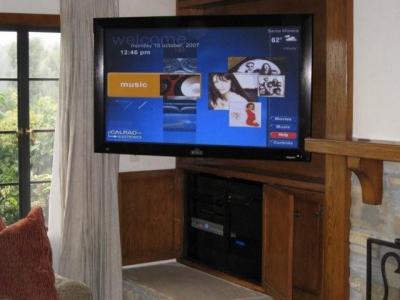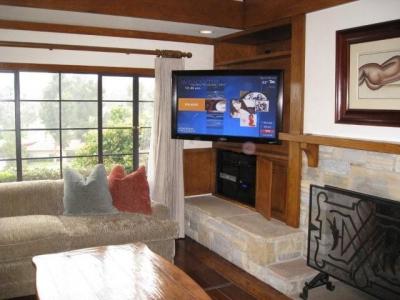 3 Additional Kandel Media Installations