Next week we will be launching early releases of Ver 3.0 for paid xLobby users. The download will appear under your My xLobby account.
A few very minor details to mention on the release.
1. Full 2 Way Russound  (Integrated as a seperate service).
2. Full 2 way Insteon/UPB, PCS lighting (Integrated as a seperate service).
3. Faster GUI
4. Multiple Movie Databases, 1. Movies, 2. Movies Family, 3. Movies Music Videos , 4. Movies Adult with password protection, 5. Movies Video.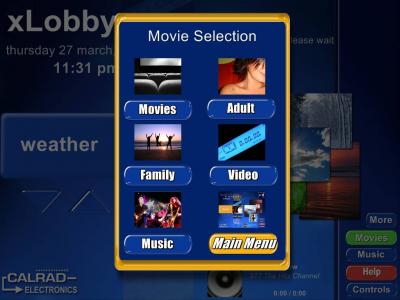 5. Master Volume control now works for both XP and Vista.
6. Disable Mouse option for Touchscreen users, Kiosk Mode option that disables windows key button, CTL+ALT+DEL, etc prevents users access to the OS.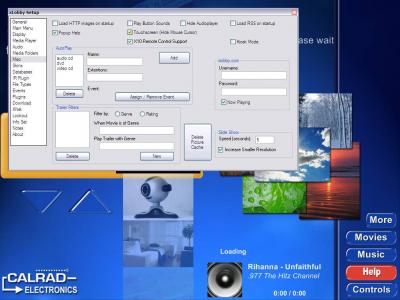 8. Controls overlay menu with improved Multi-Zone audio with individual volume, mute controls, Track playback now shows Music Genre, quick access to playlist functions. New Varible that shows the current playlist selected, automatically hides value when a playlist is not currently playing.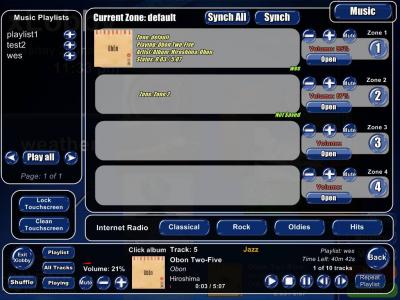 9. New event to control any xLobby system on the network by sending any command by Event Group, Event Name. To send commands remotely the xLobby machine to be controlled must have the web server started and running. Start xnet under F2 on all machines to be controlled. On the control xLobby machine create a new event by using the webserver command under commands / xLobby, then enter a server ip address, password, event group name, event name. Next create a button and add the event, you can now control 1 or more xLobby machines on your network any way you want.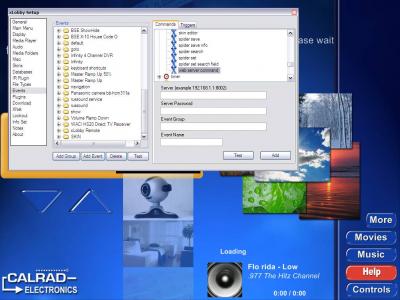 More details on the release will be available next week.
Wes Black