xLobbys new 16 device universal remote control with built-in wireless mouse, available in the first quarter of 2009. We will have the remote in our booth at the 2009 CES show.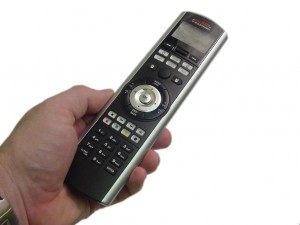 Remote Appearance and Functions: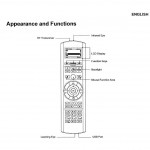 Features Include:
1. 16-in-one LCD remote control with Intelligent Integration, RF dongle, PC USB interface cable (3 ft. USB type 'A' to Mini USB) , Remote Comm software disc with drivers, Printed instruction manual
2. IR/RF control
3. Web based remote control library, database updated with new models automatically
4. Infrared code learning
5. LCD keys with editing function
6. Macro command key and macro timer setting
7. Mouse control with left and right mouse buttons
8. Built-in LCD automatic power-saving mode
9. Built-in calendar and real time clock
10. Built-in L.E.D backlight
11. Multilingual display options
12. Compatible with xLobby and MCE systems by various manufactures
13. Advanced feature setup functions using the Remote Comm software via USB PC link
14. Online software upgrades and updates the remote automatically when necessary
Functions:
1. 16 – 1 Remote, it controls TV, Satellite TV, DVD, BD, Audio and compactable with MCE system.
2. IR / RF Operation – Compatible with MCE / Windows VISTA system via RF and IR signal controls A/V devices.
3. Customized programming and text editing is possible via USB Remote Comm software.
4. Remote Comm Software and Remote control firmware can be upgraded through our on-line database.
5. IR device's pre-code can be downloaded from our database server via the Internet.
6. All in one function integrates all your home devices and computer into one remote control.
7. Macro features can be stored up to 60 commands with a touch of button!
Battery: Four 1.5V AAA Alkaline Batteries
Weight (without batteries): 4.8 oz (135 g)
Keys: 64 Keys (36 Hard keys, 28 Soft keys)
LCD Display: 128 x 80 Pixels, 4 gray scale
Integrating Capability: Control up to 16 devices
Learning Frequency: 20KHz – 455KHz & Pulse up to 380 bits  long
IR Operating Distance: 8-10 meters
RF Transceiver: 2.4GHz transceiver GFSK
RF Operating Distance: 30 meters (open space)
Memory: 2MB Flash memory
PC Interface: USB 1.1
Backlight: Blue LED
Power Consumption
Operation Current: 150 mA (max)
LCD On Current: 1 mA
LCD Off Current: 60 µA
Software Screen Shots: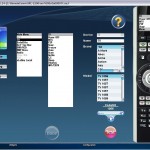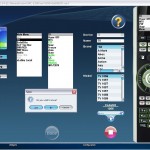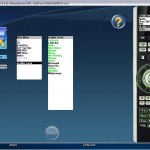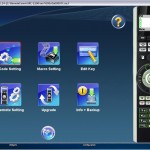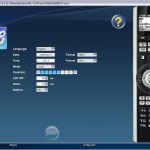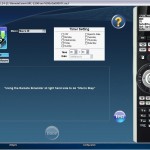 Wes Black