Just a quick news update on a few things we are working on….! The xNet Ipad, Android based web interface is being updated weekly, so keep checking your xLobby bleeding edge updates in setup for new features and improvements.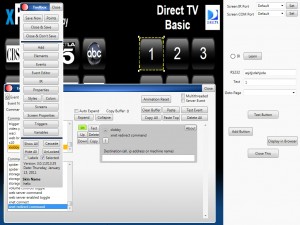 xLobby Screenshot, New xnet redirect command. (Client Server Command) This new command provides a simple method for sending commands to other xLobby systems on your network. The redirect command must be the first item in the event all events after it will be sent to the specified xLobby on the network. Further details and examples will be posted soon.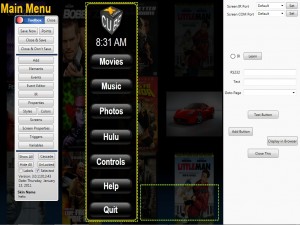 xLobby Screenshot, New Control Side panel menu. The new left side control panel in the skin editor will provide a more efficient way to create simple user interfaces and add IR, RS232 commands, this is a work in progress and considered beta, available in the current xLobby V3 release.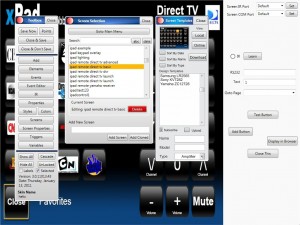 xLobby Screenshot, Screen Template concept. This will eventually make it into a future release of xLobby and will provide a simple method for us and users to add premade screens for everyone to upload-download, to use and share with other users. All feedback is welcome or any additional ideas or features requests.
This news post is subject to changes and updates.
 
Wes Black